Hello!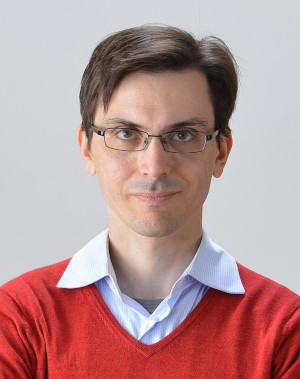 My name is Claus Aranha, I'm an educator and researcher of Evolutionary Computation and Artificial Life. I am amazed that evolution works in programs and artificial constructs, and I think that the possibility of evolving fully virtual creatures is fascinating. I want to create complex virtual ecosystems and the creatures that inhabit it using the open-ended evolution of programs.
Originally, I graduated from the University of Campinas (UNICAMP), Brazil, and obtained my PhD from the University of Tokyo.
Currently, I'm an assistant professor at the the University of Tsukuba, Graduate Program in Computer Science and the College of Information Sciences.
I am a Research Member of the AIWolf Project, an organizer of the Japanese Society for Artificial Life, and an editor at the Artificial Life Newsletter.
Teaching
I teach programming classes (intro and intermediate) for undergraduate students, and classes on research methodology for graduate school. I have also given outreach talks and classes on AI/Alife for companies and high schools.
I love supervising students. I coach the local ICPC competitive programming teams, as well as undergraduate students and exchange students on short-term projects.
Finally, I coordinate international exchange programs at graduate and undergraduate levels. Feel free to contact me if you want to know more about exchange programs at Tsukuba University.
For more information, see the Teaching page.
Researching
My main research topics are Evolutionary Computation and Artificial Life.
I'm am interested in programs that can adapt themselves, both applications (black box optimization, multi-agent systems, games), as well as more speculative use of these ideas (virtual creatures and their worlds).
Here are some of the projects I have worked with my students:
Developing self-adaptation mechanisms in evolutionary multi-objective optimization;
Generating virtual cities using Evolutionary Computation with Novelty Search;
Simulating Earthquake and Tsunami evacuations using multi-agent systems;
Developing AI agents for the game Werewolf;
For more details on these and other projects, see the research page.
Other things
If you want to see my publication list or CV, check the About Me page.
If you want to know my phone number or office hours, see the Contact Me page.
If you want to know a little bit more about what I think, what I make, what I like, etc; go to the Misc page!