External Courses
Besides teaching at Tsukuba and supervising students, I'm interested in activities related to Science Communication. I'm always happy to discuss courses outside of the university, or talks about computer science, AI and alife for young people.
Here are some of the activities that I have performed in the past:
"Knowledge Sharing" lectures at BINUS (2019)
I was invited to give several guest lectures at BINUS University (Indonesia) in October 2019. These lectures included "introduction to programming" for first year students, "introduction to evolutionary computation" for all students, "programming contests and AI" for Jolybee members, and "Black Box Optimization" for professors. We also had meetings to discuss their curriculums and international cooperation.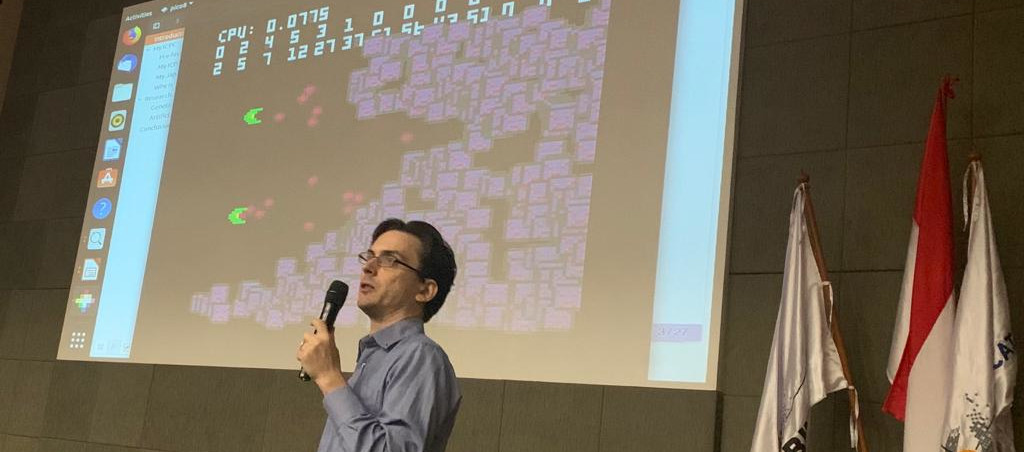 STEMINARS (2014 to 2019)
The STEMINARs are an annual activity organized by the U.S DoDEA Pacific in cooperation with the university of Tsukuba. American High School Students come to Tsukuba for one week of activities in several laboratories regarding science and technology.
In this event, I hold a 2-day workshop on Artificial Life, Simulation, and Games. The students have the chance to learn about several lifelike simulations (Game of Life, Boids, AVIDA, etc), and how they can be used to simulate situations in the real life as well.
This course could be easily adapted to other high schools as well.

"Introduction to Artificial Intelligence" course at JAXA (2019)
In the summer of 2019 I was invited through the Center of Artificial Intelligence Research (C-AIR) to give an introductory lecture at the JAXA (Japan Aerospace Exploration Agency) laboratory in Tsukuba. In this lecture I talked for about 1 hour about multi-objective black box optimization algorithms, and how they can be used for the configuration of simulation models, and the fine-tuning of designs.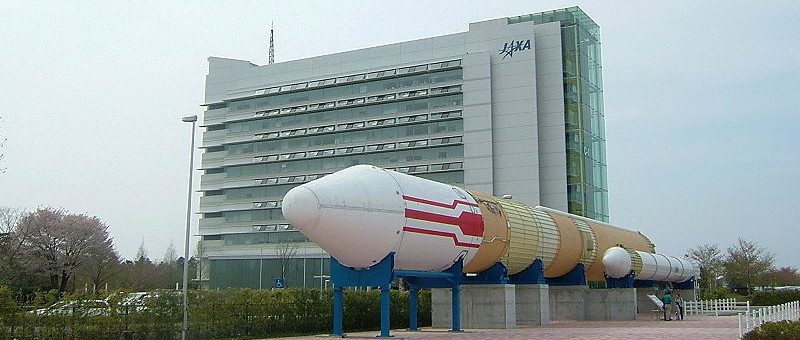 Machine Learning from Zero Seminar (2018, 2019)
This was an extension program organized by CAIR, where professors from Tsukuba University give lectures on introductory Machine Learning and Data Science to professionals in Tokyo and nearby areas. This course is done in partnership with Signate, the Japanese equivalent to Kaggle.
Guest Lectures at High Schools (2013 to 2015)
Local high schools routinely requests professors from the university to give guest lectures. These are often very fun affairs, since high-schoolers are usually very excited to learn about Artificial Intelligence. Here are some of the Guest Lectures that I have participated in:
Procedural Generations and Computer Graphics (2015)
Criptography (2014)
Artificial Intelligence (2013)